We'd love to have your vote(s)…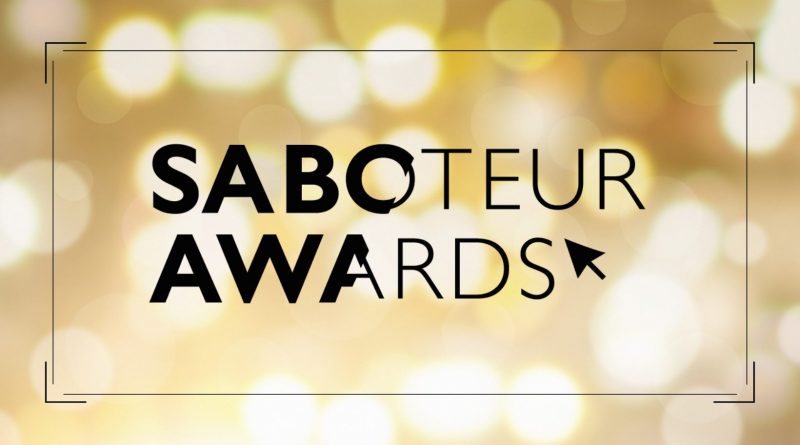 Sabotage Reviews just announced it's that time of the year again: The Saboteur Awards! In the world of independent creatives, this is a rare opportunity to celebrate the people, brands and categories that bigger literary prizes are likely to overlook. Winners are decided by public vote, which is arguably both democratic and empowering. This post is just HCE's way of encouraging you to vote in every category that interests you…
…and also give you a nudge-reminder that we/projects we're involved in are eligible to be voted for in FOUR of the categories:
. BEST REGULAR SPOKEN WORD NIGHT .
. BEST REVIEWER OF LITERATURE .
. BEST ANTHOLOGY .
. BEST MAGAZINE .
Keen to get voting? Please read our recommendations below and visit the Saboteur Awards form here.
---
BEST REGULAR SPOKEN WORD NIGHT: FIRE & DUST
We didn't win last year, but with your help again in 2022, it could happen! We think Fire & Dust deserves it…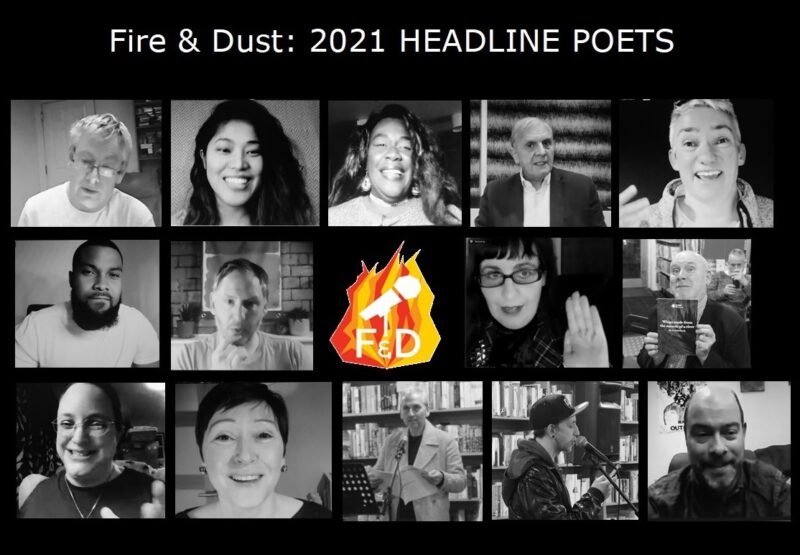 We were very proud to have our Fire & Dust poetry nights shortlisted in the 2021 Sab Awards. The UK lockdowns started in March 2020, and we were lucky enough to have the usual in-person gig at the start of the month – and then we moved onto Zoom in April. So, amazingly, F&D managed not to skip a single gig during the pandemic. We were determined not to let our local poetry community down, and it was vital, in those early anxiety-ridden days of isolation, to offer people a semblance of normality and routine. Jumping into the technical side of hosting the open mic online involved a lot of work but we managed it (thanks to guidance). Two heads are better than one – and, likewise, two pairs of typing hands – and it wasn't long before HCE's Raef was kindly offered assistance behind the scenes by F&D regular Ann Atkins, who has been an excellent co-host (both on Zoom and in-person).
Over the months, the Zoom rooms started to get very busy – we had expanded, not only beyond Coventry and the West Midlands, but all across the globe! Many of our core regulars, poets and audience, were joining us from outside the UK. It was exciting to see all these new faces and experience poetry performances from every continent; it was lovely to catch up in the break and afterwards with new friends from places we'd never even visited. Everyone's situation was different; we learnt more about other cultures and were there to support each other through all the coronavirus chaos.
Post-lockdown life, we went back to running an in-person gig every first Thursday of the month, and now also host a Zoom gig every second Thursday. Of course we're not going to snatch away the accessibility of online events from poets who need them, and likewise we're keen to provide for those who appreciate and crave the social side of gatherings (as well as the people still suffering screen fatigue thanks to team meetings at work, etc.). We would love to go hybrid, but for now the double dose of Fire & Dust each month seems like the best solution. Another thing that was important to Raef and Ann was to choose a new night for the virtual gigs that wouldn't clash with any other established poetry gigs in their network, to the best of their ability. Fire & Dust prides itself on putting community first.
Another challenge faced by Fire & Dust in recent months is that The Big Comfy Bookshop, our venue since 2014, sadly closed its doors forever in December 2021. With only a couple of months' notice to find a new venue, in the midst of adapting to ever-changing COVID safety rules, Ann and Raef were fortunate to secure venue Cafe Morso, a Coventry city centre bar/restaurant. Three months and four gigs later (including a bonus Valentine's Day open mic, in collaboration with the Coventry Poet Laureate and a Sky Arts film crew!), things seem to be going well. The spacious venue and change in location have led to some new poets and audience discovering Fire & Dust. In summary: it would be brilliant to celebrate the survival and growth of this spoken word event with a Saboteur Award!
---
BEST REVIEWER OF LITERATURE: STELLA BACKHOUSE
Where would the Here Comes Everyone website be without Stella's stellar poetry book reviews? For a few years now, writer Stella Backhouse has kindly been penning reflective, common sense reviews on collections and pamphlets released by small press publishers for HCE – and her prolific output over the pandemic has been astonishing! These reviews enable us to help promote indie poetry books that otherwise might not be on people's radars, as well as sometimes offering a fresh take on acclaimed titles. Often, it will be new releases that require an extra moment in the spotlight; other times, Stella has given a boost to collections that were released a few years back and deserve another boost into the public sphere.
Recent examples of Stella's work can be found in this archive of her reviews, or you can check out a few specifics below:
The Last Custodian – Stephen Lightbown
A Beautiful Way to Be Crazy – Genevieve Carver
The Perseverance – Raymond Antrobus
---
BEST ANTHOLOGY: 'THE SPIRIT OF FIRE&DUST'
This brand new release, published with Allographic, is packed full of poems by recent Fire&Dust poets – regulars from the Coventry events and international attendees from the Zoom events, plus some of our previous headliners. Some of the work is linked to the theme 'fire and dust' while other poets have submitted pieces that are representative of their performances at the gigs.
Definitely worth a read. We're very proud of everyone who contributed, as well as the team of F&D poets who got the project off the ground! if you would like to purchase a copy, please visit the Fire & Dust online store.

---
BEST MAGAZINE: HERE COMES EVERYONE
Our choice for this category was probably pretty obvious, huh?
---
Here's that link to the Saboteur Awards form again, just to save you scrolling all the way up. We're thoughtful like that…