About HCE
Here Comes Everyone (HCE) is a Coventry-based, bi-annual (aiming to become quarterly again soon!) literary magazine of poetry, fiction, articles and artwork. We aim to be open and accessible to everyone, both our readership and contributors, and we encourage submissions from all across the globe. Each issue tackles topical and interesting themes, such as NHS, Heroes, Colours and Brutality. The magazine was founded by Silhouette Press in 2012, handed over to be co-managed by Mairnan Barton and Raef Boylan in early 2016 and is now run by Raef and the current team. All members of the HCE team share the goal of creating a magazine that we ourselves would want to read. For every issue, we are seeking submissions that respond to the theme in creative and engaging ways.
HCE won Best Magazine at the 2019 Saboteur Awards, and received a special mention in 2021. Our monthly poetry open mic night in Coventry, 'Fire & Dust' was shortlisted for Best Regular Spoken Word Night in 2018, 2021 and 2022.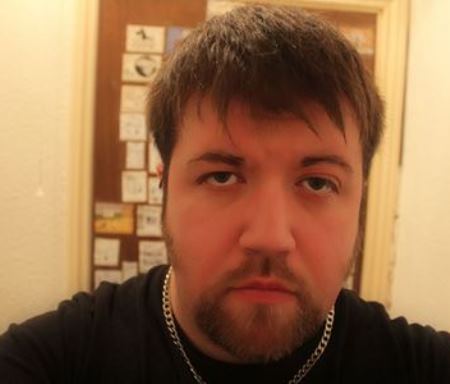 Raef Boylan
Lead Editor
.
Raef is a Coventry-based writer who experiments with various modes of writing, but predominantly focuses on social realism in short stories and poetry. He has been part of HCE and Silhouette Press since 2015, becoming co-editor of the magazine in January 2016. He is also the proud (and bewildered!) recipient of first class Creative Writing degrees from Coventry University and the University of Warwick. In-between running the magazine, Raef switches between part-time admin jobs and teaching workshop groups, and organises Fire & Dust (Coventry's monthly poetry open mic).  Over the years, Raef has won first prize in the CU Short Story Award and Frederick Holland Poetry Collection Award, and been shortlisted for The Big Issue Short Fiction Award. He recently headlined at Positive Images Festival and Earlsdon Fringe Festival, and his spoken word was commissioned for Theatre Absolute's ensemble production Sphere. When reading submissions for HCE, Raef is on the lookout for originality, a compelling voice and imagery crafted to strike a resonant chord with audiences.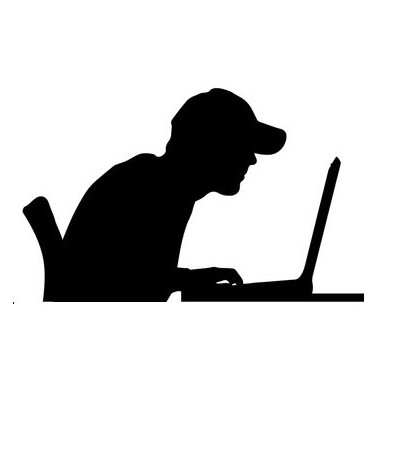 You?
Designer
.
HCE is currently recruiting for its design team. Please get in contact with us for more information.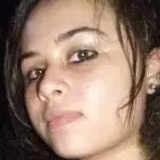 Sophie Rowson
Fiction Editor
.
Sophie loves reading and writing fiction and poetry, which is why she enjoys her role as an editor for HCE. She is a Creative Writing graduate from Coventry University and was Treasurer at the CovWords Magazine Society, which similarly involved editing, voting on submissions and attending relevant events. One of Sophie's favourite genres is Fantasy, and her dissertation allowed her to delve deeper into this writing, as she explored the journey of the female hero embarking upon the 'Overcoming the Monster' plot with the use of three short stories.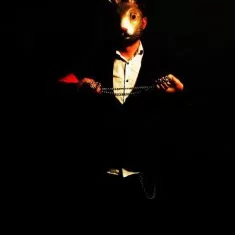 Mitch Hughes
Art Editor
.
Mitch first joined the HCE team back in 2016, contributing artwork and expertise to The Blood & Water Issue. By day, he enjoys the simple things in life like reading, cinema, art. But by night the artist turned Devil, Jack F. Rabbit, reigns supreme; as the persona that won't stop time it has consumed all and become the ultimate bogeyman of the art world! You will usually find him either sleeping in his coffin or spatting some red paint around his studio.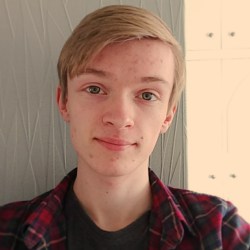 Richard Horton
Non-Fiction Editor
.
As a student who loves to read and write, Richard really enjoys the work he gets to do as an intern for HCE. He feels that working with the non-fiction submissions for the magazine has opened his eyes to a whole new genre of creative work and self-expression. Alongside working for HCE, he also devotes time learning to program, and exploring the idea of narrative in games. Richard hopes to one day combine these two things, by developing a game of his own that has a strong focus on story-telling.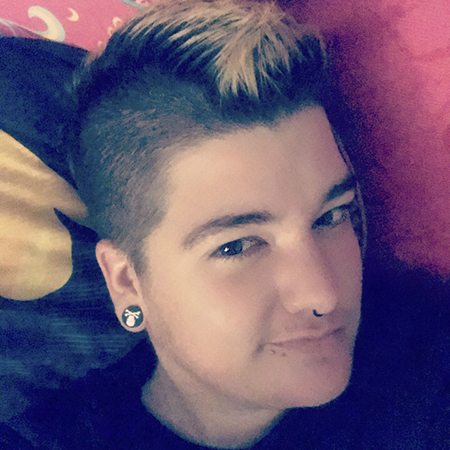 Gryffin Novak
Webmaster
.
Gryff is a US-based developer who joined the HCE team (officially) in 2018. Along with HCE, he has his hands in many projects including his own web design business. When he's not furiously crafting long emails or strands of code, he enjoys reruns of Supernatural, X-Men comics, and a really good curry.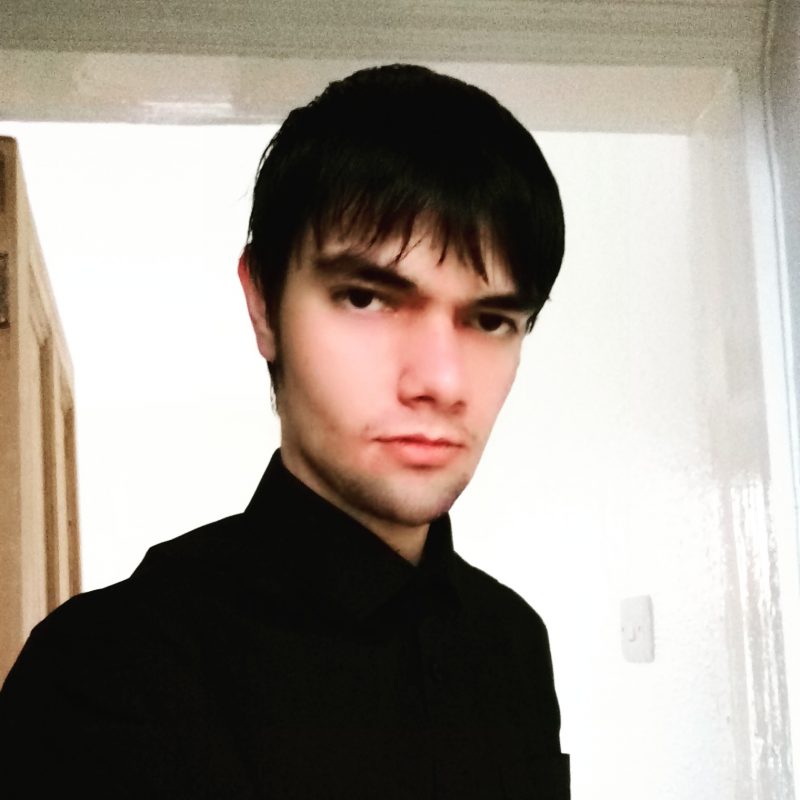 Bozhidar Ivanov
Marketing & Communications / Non-Fiction Sub-Editor
.
Bozhidar is an aspiring writer, originally from Bulgaria. After completing an English and Creative writing degree at Coventry University, he's set his sights on completing a short story collection. His forte is the horror genre, which has introduced him to a lot of great indie writers from the UK, whose ranks he is set on joining. Apart from working on his Postgrad degree in Marketing, Bozhidar helps the HCE team with, fittingly, marketing, and the non-fiction submissions. He loves writing poetry in his native tongue, and has written articles on books, music, movies, and keeps exploring the non-fiction world until he finds something he's amazing at.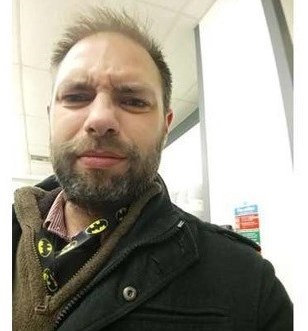 Ben Anthony
Fiction Sub-Editor
.
Ben is a graduate of Coventry University, with a passion for reading and writing. He joined HCE in 2019 as a poetry sub-editor and, as in all things, hopes to inspire and be inspired. In particular, he looks for uniqueness and dark beauty. Whilst wondering where all his free time disappears to, he is also a father to three girls wherein uniqueness, beauty and more than a touch of darkness reign supreme.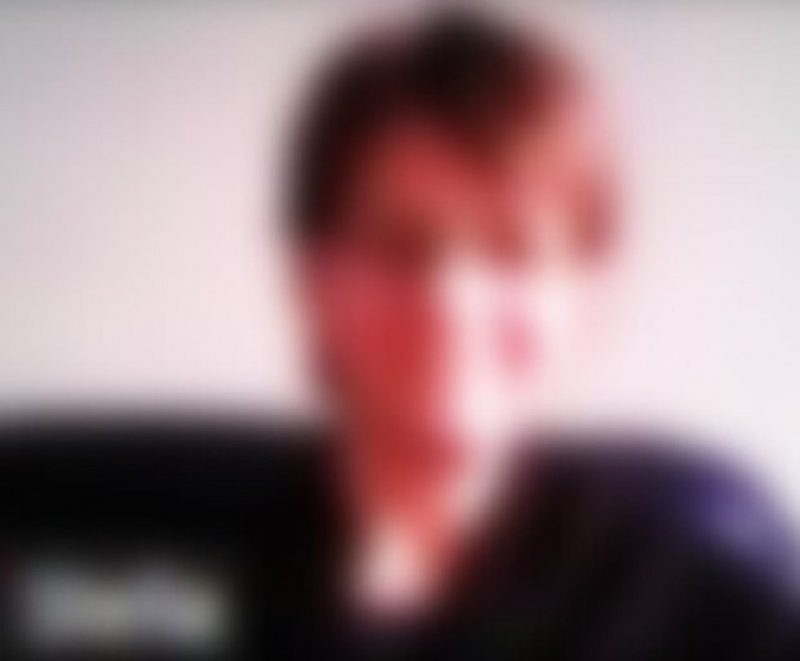 Stella Backhouse
Guest Reviewer
.
Stella is interested in many different types of writing, including fiction, journalism and poetry. She enjoys the challenges of reviewing and hopes that her poetry jottings for Here Comes Everyone are interesting and enjoyable in their own right, irrespective of whether readers go on to buy the collections or not. Over the last ten years, she has written and edited numerous blogs on a wide variety of subjects including NHS nursing and food and drink in Coventry. She derives a special joy from coming up with non-standard interpretations of established works.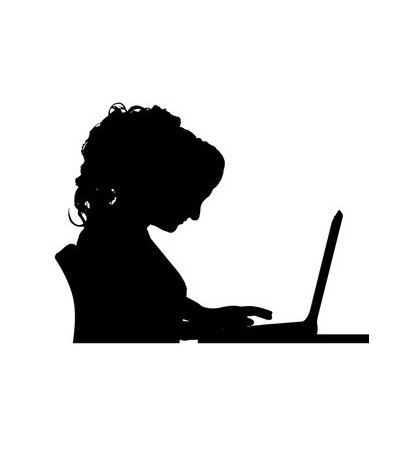 Emma Evans
Fiction Sub-Editor/Content Writer
.
Emma is currently an English and Creative Writing undergraduate. She likes nothing more than curling up under a blanket with a good book and a hot cuppa Yorkshire tea (come to think of it, Yorkshire anything)! In her role as Fiction Sub-editor, she is looking for pieces that use the theme in an interesting way and hook the reader in, while in her role as Content Writer, she hopes to inspire and help other writers with her regular advice blogs. In her own writing she likes to write scripts and stories about life's ordinary moments.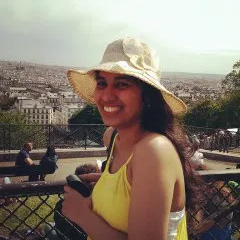 Aarushi Shetty
Marketing & Communications / Non-Fiction Sub-Editor
.Aarushi is an aspiring author who has so far explored writing poems, novels, the short story and travel articles. Alongside this, she has also been actively participating in poetry open mic events like Fire & Dust. As a keen learner, she plans to next get to grips with script-writing for the stage, radio and screen. Currently, Aarushi helps promote HCE, co-manages the HCE Instagram (@hce_magazine) and assists with non-fiction submissions. In her spare time, she loves to get lost inside fictional worlds – a.k.a. read and play video games.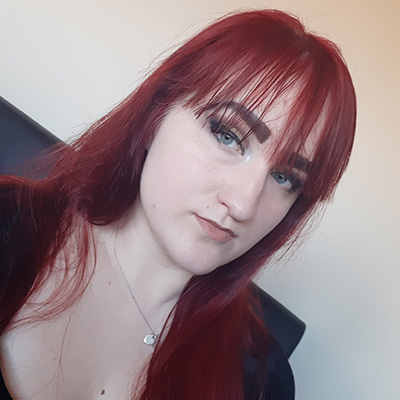 Eve Volungeviciute
Content Writer/Fiction Sub-Editor/Social Chairperson
Eve is an aspiring writer, originally from Lithuania, now residing in Coventry. A recent graduate from Coventry University's Professional Creative Writing Master's degree, she is now working on her first novel, as well as continuing her mini-series script. She is also a fan of contemporary YA literature and any type of thriller, aspiring to incorporate every day human dynamics into life-threatening scenarios in her own writing, preferably in a backdrop of a small rural town setting. Delighted to be a part of HCE team as a content writer, she is ready to bring her creative experience to the picture and to learn new things from her fellow teammates.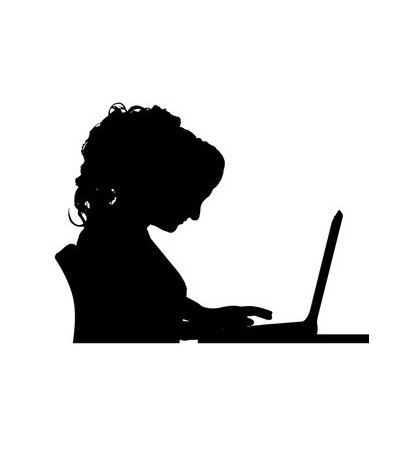 Sofia Furtado
Poetry Sub-Editor/Content Writer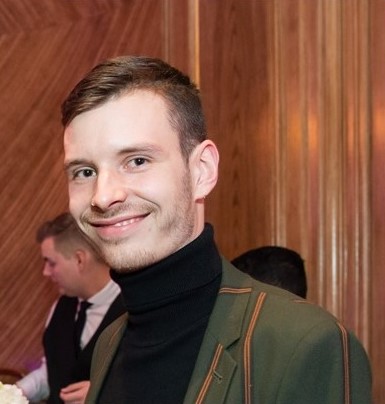 Freddie Bettles Lake
Poetry Sub-Editor
.
Freddie is a writer from London. After graduating from the University of East Anglia in 2015, he has worked as a copywriter and marketing assistant, while he currently works for a second-hand book dealer. Interested in poetry and fiction since his mid-teens, Freddie is excited to be involved with HCE & help its mission to promote diverse writing from across the globe.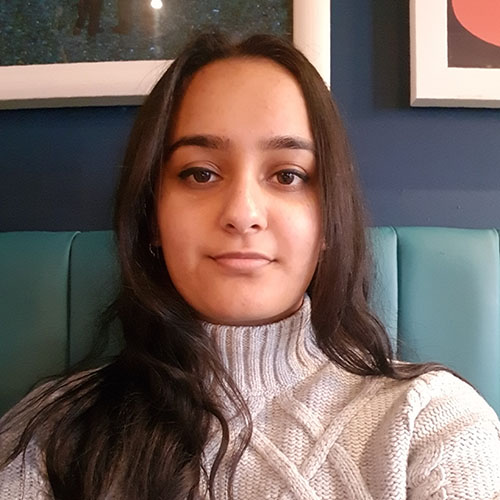 Prabhjot Kaur
Content Writer
.
Prabhjot is a writer and artist from the West Midlands. She splits her time between Birmingham and Coventry, loves tea and books, and has recently graduated with a BA in English and Creative Writing from Coventry University. She loves exploring human fragility through her writing and joined HCE in 2019, to co-manage the IG account, among other things.
Joe Bennett
Fiction Sub-Editor
.
Joe is an aspiring screenwriter local to the Midlands. A recent graduate from Coventry University's English and Creative Writing degree, he now spends most of his time crafting poetry out of lettuce leaves and spying on squirrels because he thinks they deserve it. Joe is also an exceptional liar. Aside from this, he is currently working on his first novel, and preparing for his first short film 'In The Mourning' to go into pre-production. He's incredibly grateful to HCE for allowing him the opportunity to work as their Fiction Sub-Editor, and he'll try really hard not to bugger it all up.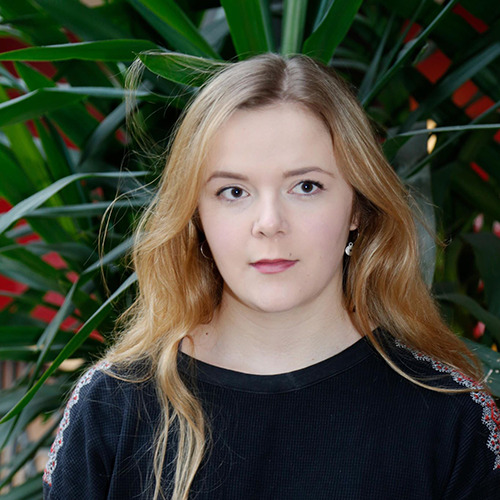 Kelly Bryan
Content Writer / Marketing & Communications
.
Kelly Bryan is a Photography student with a passion for collaborative processes and participatory work. She places particular focus on how the projects can be placed back into the original space they were created, and how she can use innovative methods to display the work in order to communicate the process of creation to the audience. Her love for creativity surpasses just photography, as she is very keen to involve herself in numerous artistic avenues, such as creative reviews; expressive performance and abstract illustration. She is extremely excited to begin her new internship with HCE as a content writer and communications and marketing team member.
Equip
We recently signed up to the Equality in Publishing charter, with the following pledges. EQUIP aims to improve access and equality within the publishing industry, to find out more, visit the Equality in Publishing website.
Action 1
Provide opportunities for regional applicants who may otherwise struggle to access the industry.
Action 2
Encourage participation from underrepresented communities at workshops and events.
About Silhouette Press
HCE has close links to Silhouette Press, who are a not-for-profit social enterprise publisher. SP strives to make the publishing industry more accessible to all, and support a network of artists, writers and technologists in creating new and innovative content. 
In addition to publishing books, Silhouette Press organises creative writing and publishing workshops/projects aimed at helping people to develop their creativity and learn new skills. They focus on working in deprived communities and with socially-excluded groups who are unable to access traditional routes into publishing. SP also provides networking support and publishing experience opportunities for creative people (qualified and unqualified) who are unable to find employment in creative industries.