SPOOKY INDIE READS
By Eve Volungeviciute
Hello, fellow readers! Hope you are enjoying the autumn season. For those who like reading according to the time of the year and those who genuinely love creepy books, I have compiled a list that should satisfy your cravings. My aim was to include indie books that might not be on every new release list, to hopefully give authors some exposure. After all, it's what we do here. Let's begin!
Little Bird by Tiffany Meuret
A shorter entry on this list (verging on around 200 pages), Little Bird focuses on Josie, who self-quarantines in her apartment after a nasty divorce, using alcohol as an escape. Things take aturn for the weird when a shrub starts growing in her backyard. On its own, it wouldn't be too concerning – except there is a talking skeleton sitting on top of it, and it's interested in messing up Josie's life. The book tiptoes the line between creepy and funny in its morbidity and would be great for people who are looking for the best of both worlds.
Jawbone by Monica Ojeda
If ritualistic horror is your thing, this one is for you. The novel centers on two friends, Fernanda and Annelise, who are practically joined at the hip. When Fernanda is abducted, Annelise wows to do anything to find her, including getting involved in something she definitely shouldn't. It is certainly a unique experience where the lines between sanity and crazy are blurred. On top of that, the novel features language made up by the author as well as a literary structure which sets it apart from the others of this genre.

From Below by Darcy Coates
This is a read for sea lovers. The novel focuses on Cove, a documentarian who embarks on a journey to discover a wreckage of SS Arcadia. The ship vanished while on a voyage 60 years prior. As one can expect, it is not all smooth sailing (pun intended) for Cove and her team below the surface. Coates uses a sense of claustrophobia to invoke fear for the readers and utilises water imagery with great success. You won't want to go out in the ocean after finishing this particular one.
We Can Never Leave This Place by Eric LaRocca
Probably the shortest piece on this article (around 100 pages), it is definitely just as worthy of attention. LaRocca's novella is an interesting exploration of trauma and grief. Mara, the protagonist, is a young girl whose father recently passed away. Mara's mother invites a guest into their house, a guest who claims he's there for protection against anything the world throws at them. Only, as you'd assume, nothing is as it seems. A great read, especially if you like fantasy elements.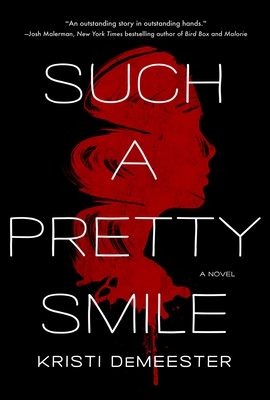 Such a Pretty Smile by Kristi DeMeester
Misogyny is still a real horror in this world and this book really goes for it. Someone known as The Cur is killing girls who qualify as 'trouble-makers' (which is basically any girl who knows her rights). The story is told across two different timelines that merge together, with two protagonists who are mother and daughter on their journey to heal their trauma and rediscover their voices. Definitely a worthy read.
The Violence by Delilah S. Dawson
If Covid still makes you shiver, this might not be for you. The title turns out to be a perfect fit for the story, as the book is about a plague that causes people infected to have random bouts of violent behaviour. Chelsea is trapped with an abusive husband who has nowhere to go and, for her, the situation presents an opportunity. A great exploration of real-life problems in a pretty much dystopian setting.

The Haunting of Las Lagrimas by W. M. Cleese
A classic gothic horror set in Buenos Aires in 1913. Ursula, an English gardener and the protagonist of the story, does what most people in these novels do and ignores the sensible advice, choosing to reside in a supposedly haunted estate so she could return their famous gardens to their former glory. As expected, things start happening, more intense by the day. A decent entry in its subgenre.
The Hacienda by Isabel Canas
Another gothic entry on this list. Beatriz, whose life has been destroyed by the Mexican war of Independence, accepts a proposal in order to secure herself a future, despite some rumours of her suitor's first wife and her demise. Soon Beatriz finds that what she hoped would be a safe haven is anything but. An atmospheric read that leans into the tropes of the genre with success.
The Cursed Among Us by John Durgin
In this one, a group of teenage boys decide to go on a horror movie-making adventure out in the woods and stumble onto an unmarked grave. They end up releasing a curse of a serial killer long gone. A horror that also explores the subject of male friendship, with some people likening it to Stephen King's 'It'.

They Drown Our Daughters by Katrina Monroe
Another modern gothic that dwells on themes of motherhood, grief, and identity. Cape Disappointment is rumoured to be haunted. Meredith and her daughter return to Meredith's childhood home after a nasty divorce. Her Alzheimer's-ridden mother believes there is something in the water waiting for them just like every woman of each generation of their family. An atmospheric read full of nostalgic reflection.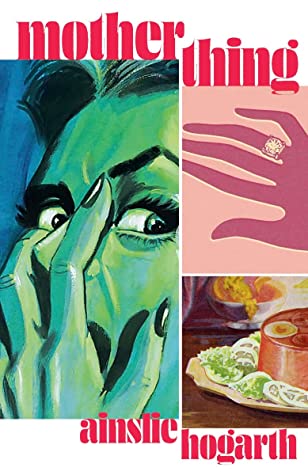 Motherthing by Ainslie Hogarth
This one has been described by people as 'messed up'. The cover makes it look like a horror comedy with the synopsis also presenting potential for some high jinks: a mother-in-law haunting the main character and her husband. While there is some humour there, the book does get dark towards the end and won't be for everyone.
.
Monsters and Mayhem by various authors
Saving the best for last, this one is a tad different as it is a collection of monster-themed short stories by different authors. From wendigos to vampires to possessed dolls, the anthology has everything for everyone's taste. My personal favourites were 'Midnight Shift' by David Green, 'Foster Doll' by J. M Faulkner, and 'Nightmares' by Shelby Sunderman, due to the way they set up the scene and portrayed the characters, utilising tropes and devices of their specific sub-genres masterfully. However, as mentioned, this is definitely the place where anyone will find a story suited for their taste.
---