HCE received a lot of high-quality submissions for The Green Issue – sadly, too many to fit inside the magazine! So we offered some writers and artists who'd sent in work the chance to be published here on the website. Keep an eye on our social media for more great work like this, in the run-up to the release of The Green Issue…
Jamila Walker
Plant Life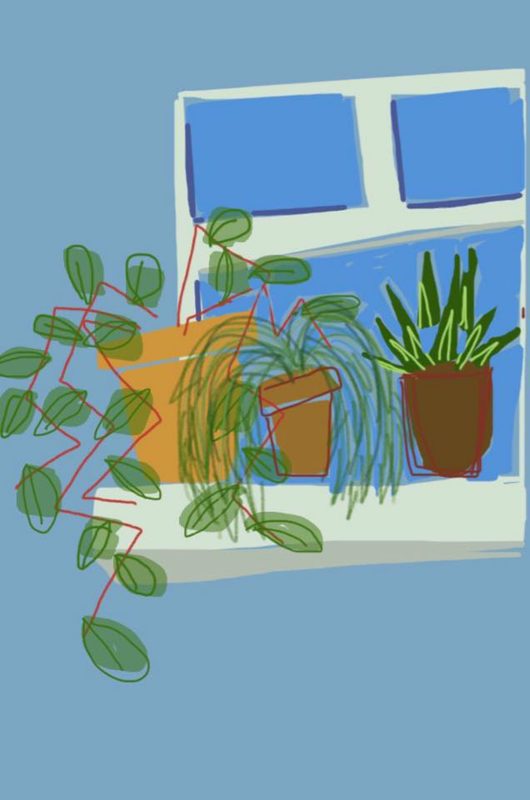 ---
Jamila Thomas is a Midlands-based Artist whose practice uses found objects and demonstrates a fascination with minutiae of the everyday.  Digital manipulation and mixed media enable Jamila to construct visual worlds and characters, and she creates candid work, from a vibrant palette of ideas, using various textures and colour. Implied self determined narratives, wit and humour suggest her ambivalent feelings toward her chosen subjects. Jamila's use of photography is an opportunity to challenge the classic theory that "the camera never lies" – for Jamila, "the camera always lies".
In addition to being an exhibiting Artist, Jamila is also involved in Community Arts, commissions, and is a member of various creative collectives, including Here Here and Elixir Arts. Jamila was an Arts for Health mentor for Telford Mind, has been invited to give artist talks at various galleries, has undertaken various artist residencies and had various creative roles within the heritage sector. She has also undertaken web layout and image design for Participate Contemporary Artspace. You can find out more about Jamila's work on her website.
Another piece of art by Jamila Walker will be published in the print version of The Green Issue  magazine. One to look out for!