Mother/Daughter Dynamics: A Reading List
Eve Volungeviciute
Family relationships are some of the most complex one can think of. Which is why it's no surprise that there are so many works of fiction exploring them. In this particular list, we are focusing on books about mother/daughter dynamics, considering Mother's Day celebrations around the world. While this date in the UK's calendar passed all the way back in March, for a lot of other countries Mother's Day is sometimes in May. In Lithuania where I'm from, we commemorate it on the first Sunday of May, despite not doing anything much different than people here. Without further ado, let's dive in, shall we?

Mother in the Dark by Kayla Maiuri
A literary fiction that focuses on familial relationships and class struggles. Anna grew up in working-class Boston, extremely close to her mum who has a tendency to toy around with Anna's emotions. Things take a turn for the worse when her father gets a new job which plunges them into a middle-class suburban lifestyle. The novel walks the thread of two timelines: Anna's childhood and her present life after she receives a phone call with bad news around her mother which makes the readers question if letting your toxic family back into your life is a good idea…

Burnt Sugar by Avni Doshi
Tara was a wild soul in her youth to say the least. A failed marriage, time as a beggar and a chase for love later, she is now struggling with memory problems. Her grown-up daughter is now tasked with taking care of Tara, which proves difficult as there is so much more to it than just making sure she pays the bills and doesn't set the house on fire. There is also a lot of resentment as Tara has lived a life for herself without caring for her daughter and it's now catching up with her. Shortlisted for the Booker Prize, this is a great exploration of generational trauma and themes of betrayal amongst family.

What We Lose by Zinzi Clemmons
A coming of age novel for adults, the story focuses on Thandi, an African-American woman, who has always had a difficult relationship with her mother. Once she passes away from cancer, Thandi is faced with a challenge – who is she now that the person who shaped her whole identity is gone? How does she not make the same mistakes with her own unexpected motherhood? Among other things, this book is a brilliant exploration of racial identity in a societal context. An absolutely worthy read.

Breath, Eyes, Memory by Edwidge Danticat
A harrowing release, this book centres on Sophie who recounts her life from the age of twelve into her twenties. Raised by her aunt in Haiti, she is summoned by her mother who has gained asylum in United States. Living with this aunt exposes Sophie to the trauma her mother experienced. There is a lot of reflection on one's strength and resilience as well as self-loathing, which is a challenging tightrope of emotions to portray; however, it is done spectacularly. That said, this read might not be for everyone as it alludes to some sensitive themes like sexual assault.

Confessions of a Domestic Failure by Bunmi Laditan
A lighter entry on the list, the book is a charming and witty look at the imperfections of motherhood. Ashley is a career woman turned stay-at-home mum who can't meet the expectations of mothers set by social media. Seeing them looking perfect while ticking every point off the chore list is not exactly an ego boost, which is why Ashley signs up for a Motherhood Better boot camp. Will she prove everyone right or will she fail? After all, there's no such thing as perfection. The novel manages to tug some important topics while maintaining a breezy tone.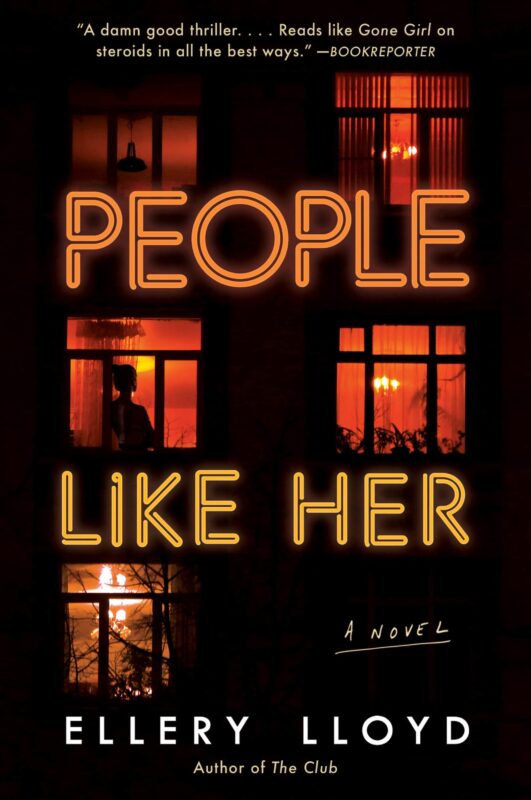 People Like Her by Elerry Lloyd
A slightly less straightforward entry on the list, this debut novel explores the effects that sharing intimate details of your life can have on social media can have. Emily is an "insta-mum" who has become the breadwinner of the household by sharing just a little too much of their family dynamic. One of Emily's followers becomes a tad too obsessed with how she seems to have everything but doesn't deserve it, and sets out to "teach her a lesson". A decent entry into the literary world.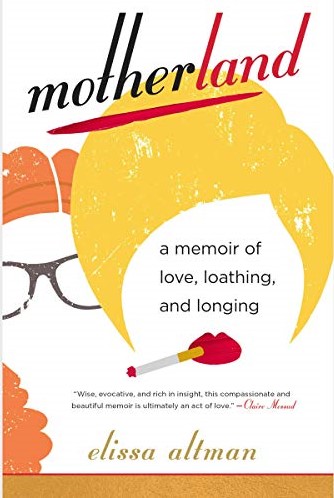 Motherland: A Memoir of Love, Loathing and Longing by Elissa Altman
As the title says, this one is a memoir where Elissa talks about the relationship with her narcissistic mother. After spending the majority of her life in her mother's shadow, Elissa moves away and builds a life for herself, however things change when her mother suffers an injury which leaves her unable to take care of herself. This forces Elissa to deal with problems of her past and she does it brilliantly by portraying the characters with a poignant realism despite a slight larger-than-life image.

I'm Glad My Mom Died by Jennette McCurdy
Finishing the article off with an entry relating more to popular culture. In this memoir, former child star Jennette McCurdy recalls her life and relationship with her now deceased mother in a mixture of dark humour and heart-breaking details of the emotional abuse she experienced at the hands of the person who was meant to look out for her the most. She also talks about child exploitation in the entertainment industry which is something that needs to be discussed more even today. While having some familiarity with the context would be beneficial, it is still a worthy read regardless.
---