It's Always the Season to Read: a List
of Winter-Themed Book Recommendations
By Eve Volungeviciute
While it may be March according to our calendars, the chill is still lingering outside – and what makes for a more perfect reading weather than cloudy skies? In a spirit of the holidays fairly recently passed and the short-lived snow we got to play in over here in the UK, I thought of compiling a winter-themed book list which I hope might help you to expand your reading horizons. Without further ado, let's see what's on the book menu!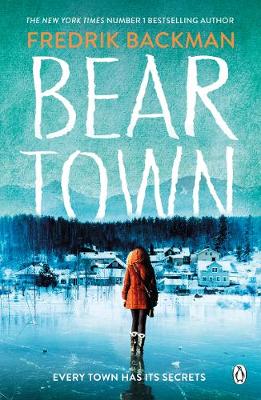 Beartown
Swedish writer Fredrik Backman's novel focuses on the small, secluded town of Beartown; just an insignificant dot on the map, secluded from the rest of the world. However, the townspeople have hopes of making their residence known on a national scale through a teenage ice-hockey team. Tensions rise, things escalate and a the semi-national competition bring on a tragic event that shakes everyone's small town lives to their core.
The book does a great job at exploring themes of responsibility, guilt, and trauma against a wintery backdrop which makes for a very atmospheric read. There's just something about small town communities that live by their own rules that's really appealing to read about and Beartown is one of the best out there.
The Great Alone
This feature on the list tells a story of a family's survival in rural Alaska in the 1970s. Ernt, a former POW suffering from alcoholism and PTSD, moves his wife and daughter to a snowy cabin in a middle of nowhere in order to 'live off a grid'. At first, it seems like everything they desired: helpful locals, refreshing scenery – what more could you want? However, as soon as winter sets in and their cabin gets cut off from the world, darkness and inner demons come out to play.
Kristin Hannah's The Great Alone is brilliant at exploring its characters and their relationships. However, those who are sensitive to certain subject matters such as substance abuse, PTSD, mental illness and family abuse might want to give it a skip.
Murder on the Orient Express
What's a book list without a more suspenseful read, for those of us who enjoy feeling the hairs rise on their necks? Very few do mystery better than Agatha Christie. Murder on the Orient Express is the tenth book in her Hercule Poirot series. What seems like a regular train journey is stopped in its tracks (pun intended) when a body is discovered among its premises. Trapped by a snowdrift, the passengers are isolated with a killer inside, and it's up to Poirot to figure out who the killer is before there are any more victims.
The winter setting works well in emphasising the tension in the novel, as well being a plot point of sorts, even if a little cliché to use weather conditions to keep characters where the plot is. Despite that, it's a classic that's absolutely worth a read.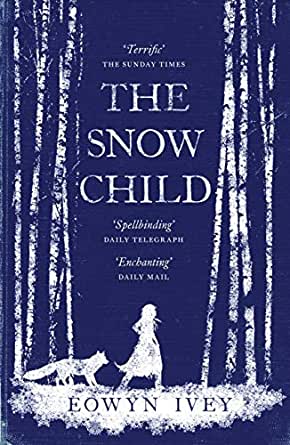 The Snow Child
Slightly more outerworldy than the previous entries on this list, The Snow Child by Eowyn Ivey tells a story about Jack and Mabel, a couple who are drifting apart because their lives seem to be missing something big – a child. They end up building one out of snow as a way to cope, only to discover it gone the next morning and a girl in its place, who they decide to adopt. Soon enough it turns out things aren't as they seem with their new daughter and the discovery changes their life for good.
While falling under the fantasy genre, The Snow Child explores a lot of real-world themes, such as grief, miscarriage, isolation and relationship troubles. All in all, it's definitely worth a look.
Snow Falling on Cedars
This is another novel that has its story set in a small town community which is shaken up by a tragic event. When a local fisherman is found drowned in suspicious circumstances, a trial takes place, inevitably exposing secrets of other residents. Love affairs, war trauma, lost land – the narrative has a bit of everything to offer as we follow it to see the verdict of the trial.
Overall, David Guterson's Snow Falling on Cedars is a classic that is rightfully included in many different curricular.
The Bear and the Nightingale
Another fantasy entry on this list, Katherine Arden's debut novel is a whimsical fairytale-like adventure suitable for all ages. Family traditions, evil stepmothers, scary monsters that can only be kept away by a brave heroine – The Bear and the Nightingale offers plenty for the lovers of the genre.
The medieval Russian setting is a good backdrop, the country's folklore tying nicely into the story. Vasilisa is a likeable protagonist and, as you read, you wish she can defeat both the actual monsters and her evil stepmother. The novel was received so well that it has become a trilogy, which is good news if you end up wanting more of the story, which you most likely will.

The Terror
It's safe to say that most of us have at least heard about Captain Franklin's lost expedition. A group of men trying to locate the Northwest passage back in mid-19 century but ending up freezing to death was a tragedy and without a doubt would be adapted into some kind of creative media one day. Dan Simmons' The Terror does just that.
The Arctic scenery is portrayed as a menacing force in the novel as the characters have to resort to whatever they can do to survive, including cannibalism, which might make it hard to get through for some. While The Terror is certainly a lengthy read, it is completely worth it.
Mr. Dickens and His Carol
An unexpected twist in the traditional tale of The Christmas Carol. This novel is basically a tribute to Charles Dickens as the plot centres on his struggles in publishing. After his latest novel flops, Dickens is given an ultimatum by his publishers: to either write a Christmas book, or pack the bags and leave the industry.
Samantha Silva does a brilliant job at providing her version of how the The Christmas Carol became so popular. It's a perfect read for the holiday season as it's heart-warming and sentimental, teaching us the true meaning of Christmas. Something to look into towards the end of this year, perhaps?
The Winter People
This one is a mix of history, mystery and family relationships. The story focuses on Ruthie and her mother Alice who live off the grid at a farmhouse at West Hall, Vermont. Once day Ruthie finds Alice vanished into thin air. She also discovers a diary of a previous owner of the house who was found dead after her daughter went missing back in 1908.
Jennifer McMahon tells The Winter People through multiple timelines and it is full of eery atmosphere as well as subtle suspense. Definitely one for the spooky genre lovers to dig into on a cold winter's night.
Anna Karenina
To finish off the list with a good old-fashioned classic. Even those who haven't read it must at least have heard of the story of Anna Karenina, her life, love, and affair. Tolstoy's book explores a wide variety of themes through a dozen of main characters such as family, faith, desire, different society classes, and many others.
While Anna Karenina might not be for everyone because of the length and an older writing style, it is still one to consider if you feel up for investing time in a slightly different read.
---