INTERVIEW: FIRE & DUST MEETS COLIN WELLS
This is a true story: the management of a branch of IKEA have
banned old age pensioners from the store because
they've been using its restaurant as a free dating club.
Senior citizens have been flirting, swapping phone numbers,
occupying the entire room all day and bringing their own food.
The last time we saw Larry was in lighting,
Examining a table lamp called Sven.
We're pretty sure that was the final sighting,
As Larry's not been seen again since then.
Past innovative Swedish ways of storing,
And reasonably-priced, flat-pack bookshelves,
Roam pensioners – determined to keep scoring.
Ironically assembling by ourselves.
The management don't like old people dating,
That's not enough to make us go away.
We don't mind keeping younger diners waiting.
We've ways to make our meat balls last all day.
But as for Larry, we've got no idea.
Except he's missing, somewhere in IKEA.
___________________________– 'Somewhere in IKEA' by Colin Wells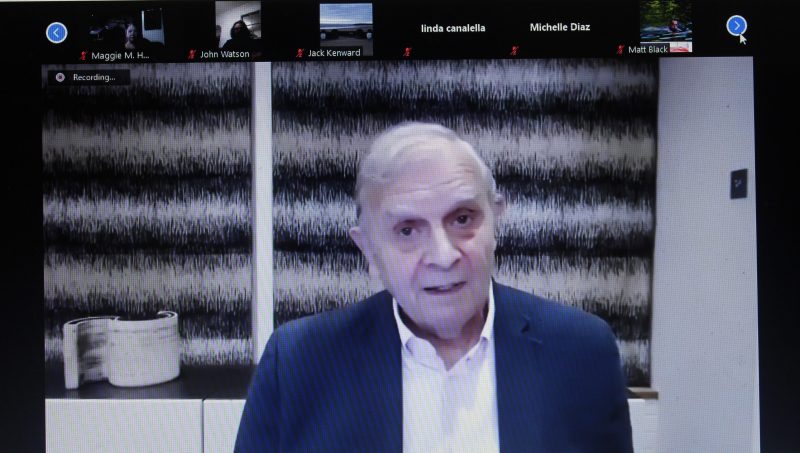 Colin Wells is a regular performer at open mics, festivals and clubs, and is a multiple poetry slam finalist and winner, including the 2019 Shrewsbury Festival of Literature. He writes about contemporary subjects and his work often makes use of classical poetry forms and witty humour. Colin also writes articles for magazines, and scripts for comedians and business speakers, including himself; he has worked at the BBC, Granada Television, The Other Place@ The RSC, Disneyland Europe, ICC, NEC and many other locations worldwide.
On 1st April 2021, Colin was the guest headliner at our Fire & Dust poetry night. His poetry was well-received by the audience and we caught up with him after the gig, to ask a few questions…
---
HCE: Tell us a little about your background and journey as a writer so far. What inspired you to start creating and performing poetry?
CW: As you saw from the grey hair and wrinkles, I'm quite late to performing poetry, though for most of my working life, my job has involved doing presentations to small and large audiences. I used to run presentation skills courses with a close friend and, when he was helping participants, he often used poetry. I was also coached by an actress friend, and she used poetry to help me to improve my delivery for business presentations.
I recently did an OU degree in English Language and Literature and that got me more interested in the structure and form of poetry. I had a fabulous tutor and she encouraged me to publish or perform.
But the day when I decided to have a go myself was seeing Emma Purshouse and members of Bridgnorth Writers performing in The Costa in Bridgnorth.  I thought, 'I want to be up there too!' That was about ten years ago.
HCE: Who is your work aimed at – do you have an ideal audience in mind when you're putting a poem together?
CW: Though I try to keep up, most of my cultural references are likely to be for old people and their parents. So it's always a delight when I can appeal to a younger audience too.
HCE: Would you say there are themes or motifs that you gravitate to in your work?
CW: Themes often include: quirky news items, High Street brands, biscuits, famous people and pop music. Someone recently said that many of my poems are self-deprecating dramatic monologues. I think that was a compliment!
HCE: Do you enjoy competing in slam events? What are the big differences for you, when it comes to choosing poems to perform for a slam vs. poems for a headline set?
CW: I absolutely love slams! For a headline set, I try to link poems together with running themes but, for slams, each one has to stand alone. Depending on the time and place of the slam, I'd probably do riskier poems at a live slam. I'd also try to learn poems for a slam as that's always worth a few points.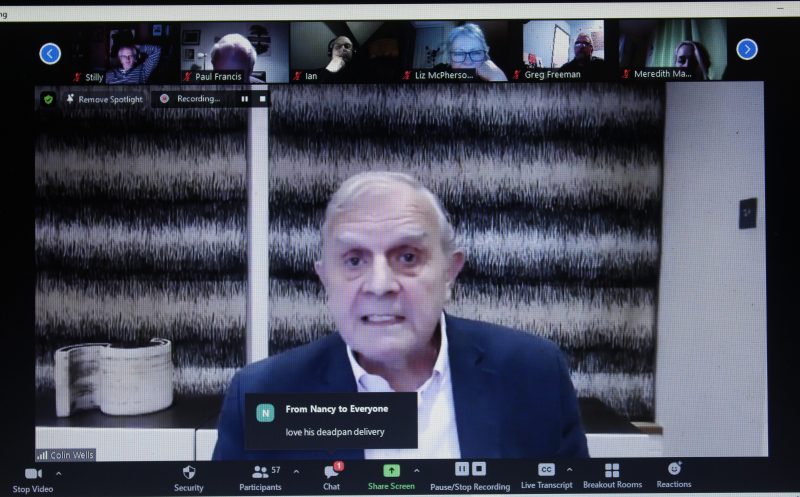 HCE: There was a lot of dry humour in your poems at Fire & Dust. How important a device do you think humour is, and what role do you believe it plays in poetry?
CW: I also write more serious stuff, but don't like performing it, and there are so many better page poets than me. If someone is going to listen to me for 20 minutes I like to do my best to entertain, but I hope that there's more to the poems than that.
HCE: Are there any styles of slam poetry that you dislike?
CW: I like them all. And that's one of the many great things about poetry – the huge range of styles that it includes.
HCE: What's the best moment you've had in your writing career so far?
CW: Winning my first slam was huge for me but, tbh, the 20 minutes that I did for you last week was my first headline, so that's right up there too. And I was once on the same bill as The Lightning Seeds – that was good! (Though a lot further down on the poster.)
HCE: In your opinion, what should arts communities be doing to support older poets and make sure their voices are heard?
CW: I wish I wasn't an older poet (and sometimes forget that I am!) and that I'd discovered poetry earlier, but I honestly haven't found any ageist prejudice anywhere. I doubt if I'd go down well at a student gig, but there are so many opportunities to suit any style and age.
I guess the thing for older poets is to pick events carefully and to try not to be too fogeyish.
HCE: What type of poetry do you seek out for personal enjoyment? As a reader/listener, when you engage with a poet's work, what are you hoping to get out of it?
CW: Reading includes: Simon Armitage, Carol Ann-Duffy, Liz Lochhead, Jo Shapcott, Wendy Cope and Jo Bell. So many, but favourite performers include: Doctor John Cooper Clarke, John Hegley, Les Barker, Luke Wright, Emma Purshouse and Steve Pottinger.
What all of these have in common is that they're clever with words and use wit and humour. For example, my favourite poem is 'Thank you for waiting' by Simon Armitage. I wish I'd written that.
My friends and colleagues at Bridgnorth Writers have also been enormously helpful and supportive. We meet and read every month, and their critical and encouraging feedback has been very important for me.
HCE: It's not a simple question to ask or answer in 2021, but…what is next on the horizon for you? Are you already working on projects/booked for upcoming performances?
CW: Very much looking forward to when we can all meet in the same room! I've left it too late to make a career out of it – not sure that's possible with poetry anyway – but just want to enjoy performing, and being inspired by new audiences and poets.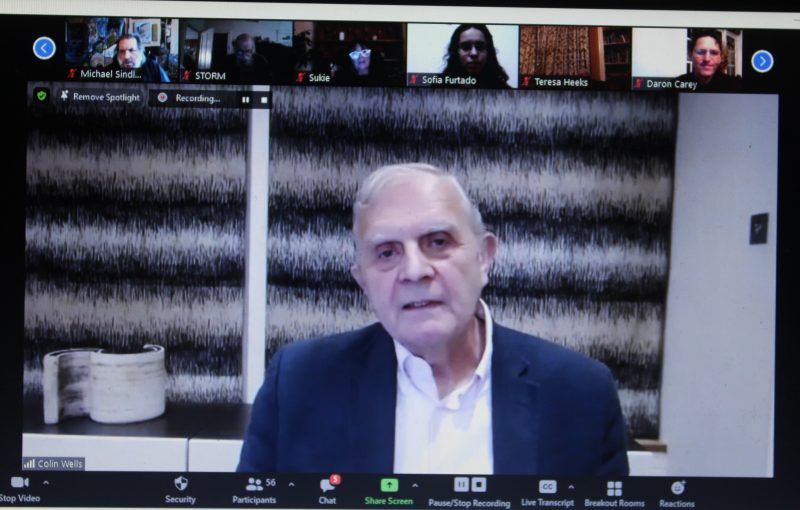 HCE: Have you participated in many other virtual events during the pandemic? What would your top piece of advice be, for poets who used to love open mics but find it a challenge to perform at online gigs?
CW: I've done quite a lot of virtual events and, like everyone else, find them difficult – especially for poems that are supposed to be (and sometimes are!) funny. Whether it's a deadpan, dry delivery – like mine – or bouncy OTT, it's tough on Zoom. I need to be totally confident in the material and have a best guess at where to pause for laughs that I can't hear because the audience is on mute. Because of that, I rarely do a poem on Zoom that I haven't done live or to a non-muted Zoom.
I also spend a lot of time getting the camera, lighting and texts positioned so that I can look into the lens as much as possible. So, behind the camera there are piles of books, stands and gaffer tape.
Whether Zoom or live, I always do at least ten minutes rehearsal for every one minute of material – so, at least ten proper run-throughs. And, though it's painful, I record and watch at least two of the rehearsals.
For the performance, I choose the Zoom option to hide self-view so I don't get distracted by wondering if I've left it too late to have my teeth fixed, or when I'm going to be able to get my haircut, or should I have had a shave.
I don't need to learn poems for Zoom events, but I like to get as near to that as possible.
HCE: Is there anything we didn't cover that you'd like to share with our readers?
CW: It was a lovely and well-organised event last week, and I was so impressed with the knowledge of the audience and the quality of the open mics.
HCE: Do you have any website links or social media to plug?
CW: I should be good at this because I've worked in computers for all of my life, but I have none of the above – must get around to that!
---
If you're interested in booking Colin for a gig – and we highly recommend him! – please request his contact details through Bridgnorth Writers.
---