From Heaven to Hell:
a Gods & Monsters Book List
By Eve Volungeviciute
With the magazine's newest theme having been announced recently, it seemed like a good idea to compile a list of books on the subject. There's a little something for everyone – from Greek mythology to witchcraft, from zombies to vampires. Some are classics you most likely have heard of and some are less well-known but, regardless, they have all earned a rightful spot on this list. Without further ado, let's begin!
---
The Divine Cities trilogy by Robert Jackson Bennett
An adult fantasy book series focuses on the city of Bulikov which was once inhabited by gods. Said gods ended up abusing their powers in order to seek control, with catastrophic circumstances. Now, the city is a shell of its former self, its citizens subdued. That is, until Shara Thivani, one of the best spies in her country, comes to the city to solve a murder. As she proceeds with her task, Shara discovers that the gods may be not as dead as they seem and that they still have something in store for the world, something dark and twisted that can put everyone in grave danger.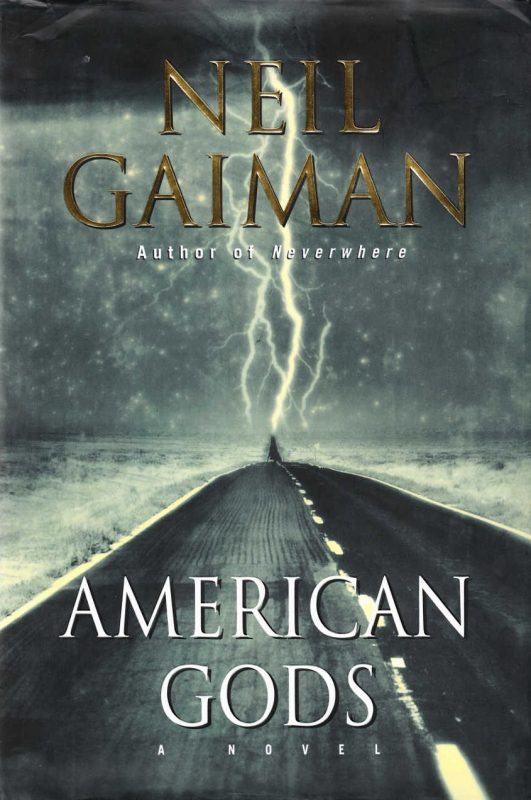 American Gods by Neil Gaiman
Neil Gaiman's work is renowned for its uniqueness and American Gods is no exception. The book focuses on Shadow, whose wife Laura mysteriously dies days before he's meant to be released from prison. On the way home, he meets Mr. Wednesday, a mysterious figure who he embarks on an adventure with throughout the USA. Weird events soon follow their trip, and everything is revealed to be not as it appears for Shadow.
The Never Tilting World by Rin Chupeco
An epic fantasy romance tells a story of Aeon, a planet that has been ruled by twin goddesses for generations on end. It all changes after a betrayal of one of the sisters, which separates the world into two parts, symbolised as lightness and darkness. Each sister rules one of the lands and tells her own version of the story to their respective daughters. However, things don't stay that way forever after a dark force starts calling on the daughters, which forces the goddesses to look for ways to fix their world, no matter the sacrifice.
The Bright and The Pale by Jessica Rubinkowski
Inspired by Russian folklore, The Bright and the Pale is a story of Valeria, a girl whose family is trapped in their home village by a magical wall of ice. She is being hunted by the Czar along with the other escapees, refuging alongside her best friend Alik. Valeria believes Alik has been murdered, only to find out he's actually being held against his will. In order to release him, Valeria must lead an expedition to the mountain that is holding her family hostage. Except she releases something completely different, and sinister, that wants to unleash its wrath of everyone involved.
Lifestyles of Gods and Monsters by Emily Roberson
A retelling of the myth of Ariadne, Theseus and the Labyrinth. Ariadne's life is plastered all over tabloids and social media, as her family is in charge of an entertainment empire. The Labyrinth contest is the most popular; every season Ariadne leads a group of teenagers into a labyrinth to defeat a monster, and so far, no one has ever won. Ariadne develops feelings for a new contestant Theseus and believes she can help him to win the game and end it once and for all, but questions herself – how can she both find herself and save those she cares about?
Antigoddess by Kendare Blake
Athena and Hermes are one of the old gods, which are supposedly invincible, or so they thought, as they start dying. They travel the world in search for answers and discover Cassandra, a girl who doesn't know of the existence of the gods but might be the key to everything. It's not long before gods turn on each other to prolong their lives and Athena doesn't have much time to plan her next move…
The Wicked Saints by Emily A. Duncan
The first instalment in the Something Dark and Holy trilogy, this high fantasy novel focuses on a war between two countries. Nadya, a girl who can communicate with gods with the intention of helping them regain control over the world, is caught in the middle of the battle. Her task of helping the gods proves difficult when she finds out there are other powerful sources with dark intentions, making Nadya form unlikely alliances on the way.
Alcestis by Katharine Beutner
Another retelling of a Greek myth, Alcestis shares a different story of the 'fabled good wife' who sacrificed herself for her husband King Admetus. This version gives Alcestis an engaging backstory, providing the readers move grounds to identify and sympathise with her character. Alcestis takes her husband's place in the underworld in hopes of reuniting with her lost sister. From there, an adventure ensues, complicated by her growing feelings for Persephone, which is also a nice change from the original story.
Circe by Madeline Miller
The story is set in the house of Helios where a girl Circe is born. She lacks the advantages of the gods but instead has a gift of witchcraft, which might be more deadly than she realises. Because of this, Circe is banished by Zeus to a remote island where she is left to fend for herself, encountering all sorts of mythological creatures along the way, as well as preparing to make a choice between gods and mortals.
The Field Guide to North American Monsters by W. Haden Blackman
A slightly different entry on the list. This book is a presentation of American folklore, urban legends, and others. It covers zombies, boogeymen and even bigfoot. While it's a short read, it's definitely a good choice for those who prefer more visual books. Besides, who doesn't love a good illustration?
Medusa's Gaze and Vampire's Bite: The Science of Monsters by Matt Kaplan
Another guide of sorts, the book delves into theories of mythical beings throughout history, such as whether dragons really existed or whether Kraken is really wandering the oceans. The author uses a mix of scientific research and entertainment journalism to present the material, making for a fun and educational read.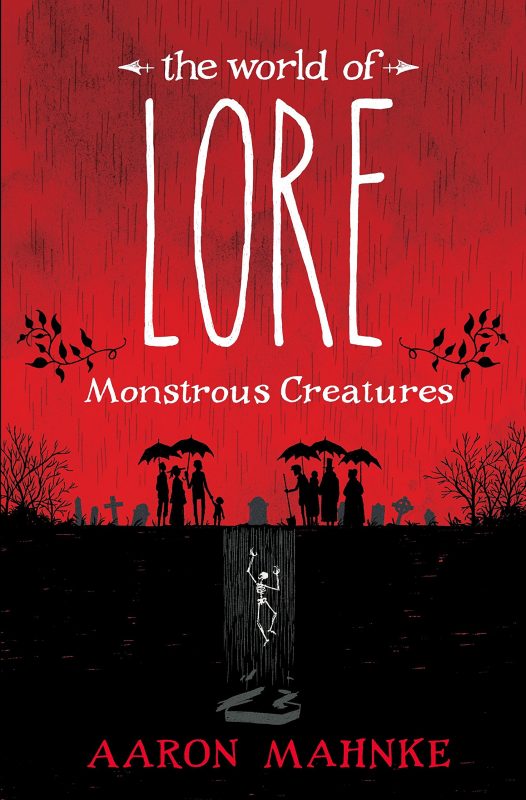 The World of Lore: Monstrous Creatures by Aaron Mahnke
This is a collection of stories from a podcast called Lore, which might be more to the taste of some people if they prefer an audio format. It's yet another look into various creatures, with each chapter dedicated to a specific type of monster, both from ancient and modern times. Overall, it's another type of option for those who fancy a guide-like read!
Frankenstein by Mary Shelley
What would a book list on monsters be without this classic? An eccentric scientist playing with life and death and creating something he's not equipped to deal with, causing a havoc on himself and his loved ones – definitely a story to remember through centuries. The Monster himself is a complex character that invites a lot of questions into the reader's minds about life, humanity, loneliness and love, as well as the struggle of being different in the society and how easy it is to get shut out. Without a doubt, a worthy addition to one's collection.
Dracula by Bram Stoker
Vampire lore could definitely make up a list in its own right, but you cannot go by without mentioning the staple of the sub-genre that started it all. Dracula embodies all the old school vampire mythology – no reflection, garlic intolerance, burning on crosses and, of course, perishing in the sunlight. Dracula himself is an interesting character despite obviously being the villain, seeing his long-lost love in Mina who is under his spell despite being engaged to Jonathan – just one of the aspects of this story that finds a home in readers' hearts, even today.
The Troop by Nick Cutter
This book is about three boys who have gone on a three-day camping trip with their scout leader as part of an annual tradition. The trip turns from a comforting snooze around the fire to a tale of horrors as they encounter a human carrier for a bioengineered virus. Soon enough, the boys have to figure out ways to survive, the infected becoming the least of their worries. With extremely well-developed characters and grotesque imagery, the novel can definitely rival with horror classics.
Battle Royale by Koushun Takami
This entry might be more on an example that humans can be just as monstrous as anything else. A distant cousin of The Hunger Games, the novel is about a group of school kids who are chosen as part of an experiment in which they have to compete against each other to the death until only one of them is left standing. It's not long before the students do exactly as they're told, giving into the violent urges the situation brings out in them.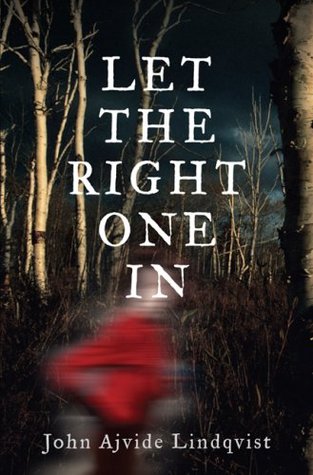 Let the Right One In by John Ajvide Lindqvist
To finish off the list is another vampire story, this time set in 1980s Sweden. A body of a teenage boy is found, drained of blood. While people are making up theories as to who was behind it, twelve-year-old Oscar hopes that whoever did it can get his bullies from school next. Soon enough, he gets distracted by a mysterious girl who has moved in next-door and who only seems to come out at night. It seems that Oscar manages to get his wish…