Coventry-Dresden Twin Cities Poetry Exchange 2022
The first ever Dresden-Coventry Poetry Exchange has been happening in 2022! As part of this exchange, four poets representing the Dresden scene will soon be joining a Coventry (and beyond!) audience online for a Fire&Dust special…
Dresden and Coventry were twinned in 1956, after both cities experienced the devastating effect of heavy bombing during World War II. Dresden currently has a population of 556,227 and is the capital city of the German state of Saxony. It lies on the broad basin of the River Elbe, near the border with Czechia. It is a place of rich and fascinating history, including a king with an incredible passion for porcelain, the creation of milk chocolate, and a long association with the arts.
Since 2012, visual artists from both cities have participated in a Coventry/Dresden Arts Exchange – but, while the idea has been brewing for several years, 2022 is the first time that writers have had the opportunity to try out their own exchange initiative. The purpose of the trips is to continue to cement the friendship between Dresden and Coventry, and to create new and meaningful connections between organisations and individuals across the two cities.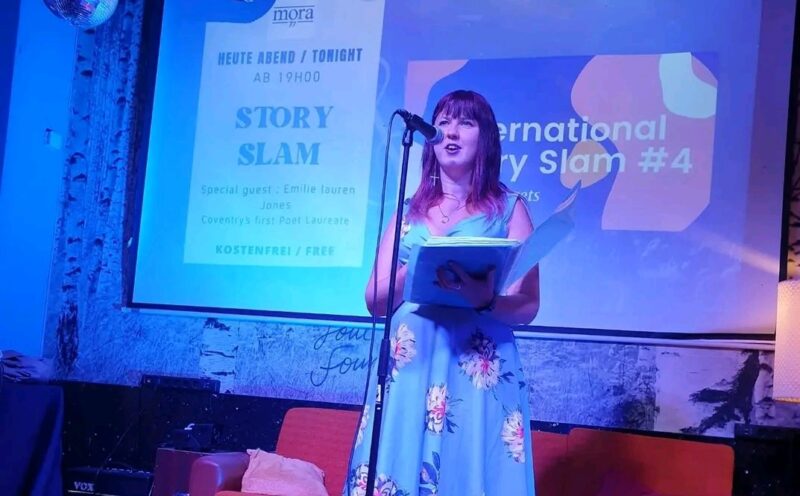 In August, Emilie Lauren Jones – Coventry Poet Laureate and rising star of the city's poetry/spoken word scene – visited Dresden to perform her poetry, run workshops and give talks at a number of venues. Now, on Thursday 10th November, four Dresden poets will be welcomed to Coventry as guest poets for a virtual visit: a special Fire&Dust poetry open mic event.
We're hoping to have a good turnout for the event, with tons of Coventry representation to help our German visitors feel welcome and to enjoy their work – so please save the date in your calendars! The more interest and enthusiasm shown, the better chance of Coventry hosting an in-person visit next year…
Event Details
Thursday 10th November, 7.15-10PM
Online: via Zoom
Fire&Dust Poets Zoom Twin Cities Special
Hosted by Ann Atkins. Featuring: headline sets from Silvio Colditz, Manuela Bibrach, Patrick Beck and Patrick Wilden, plus poetry open mic. Some poems will be in German with English translations. Two ticket choices on Eventbrite: join us as part of the audience or sign up to perform on the open mic. Free entry/Pay As You Feel, everyone welcome!
---
Here Comes Everyone is grateful to acknowledge and thank: CAIF (Coventry Association for International Friendship), Dresden City Council, Coventry's Lord Mayor and the many organisations and individuals in Dresden and Coventry who supported this visit and continue to support the ongoing activities associated with the poetry exchange.
---
LITERATURFORUM DRESDEN E. V. is a non-profit association promoting contemporary literature. In addition, the Literature Forum organises literary workshops and symposia for members and interested parties. Literaturforum Dresden was founded in autumn 2008.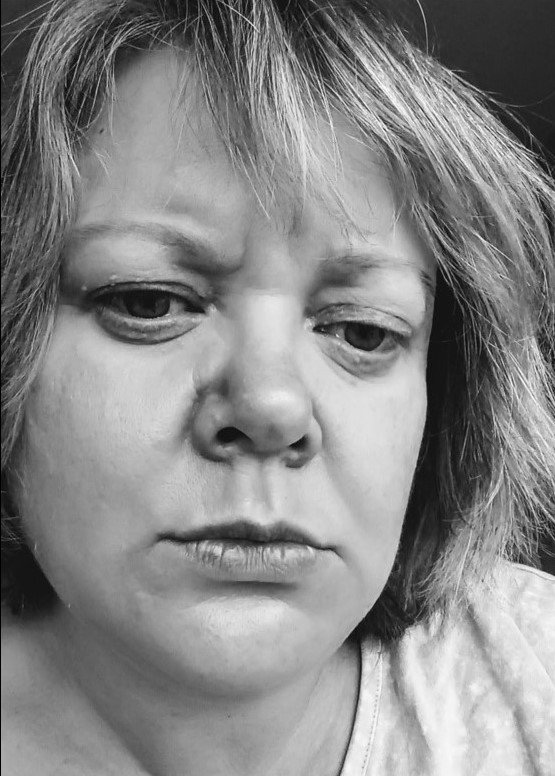 MANUELA BIBRACH was born in Dresden and earned an engineering degree in town & country planning and conservation. In addition to working as an environmental educator, she worked as a shop assistant, PR consultant and commissioned copywriter. She lives in Upper Lusatia. Publications in magazines and anthologies, including: "Der Maulkorb", "Ostragehege", "Jahrbuch der Lyrik 2021" and many others.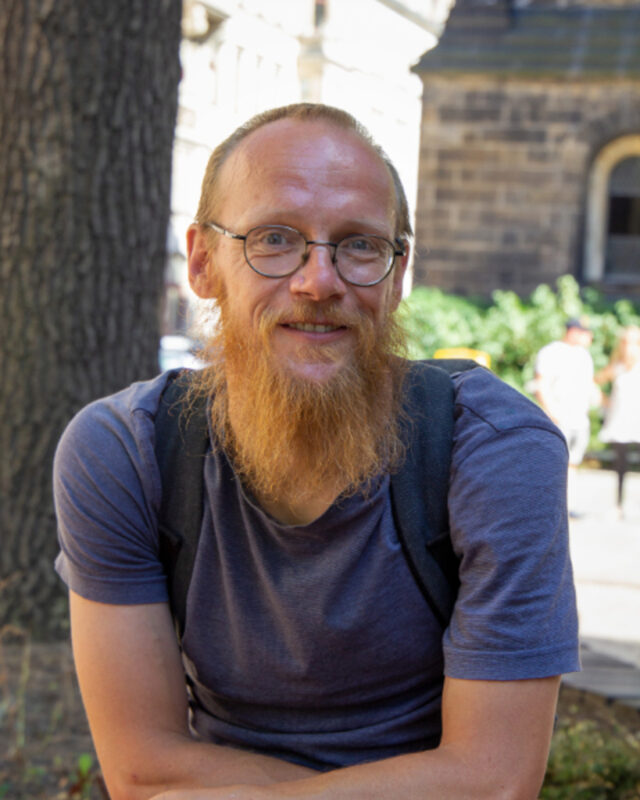 SILVIO COLDITZ was born 1978 in Stollberg/Erzgebirge, and now lives in Dresden. In 2007, he founded the literary magazine "Der Maulkorb" and ran it until 2019. He has three volumes of poetry: 2017 special edition Der Maulkorb, published by Hole of Fame e.V., Dresden; 2018 "Aporien im Umgang mit mir selbst", October 2022 "sich selbst aufs Spiel setzen", both under his label 3 Crows Publishing'. Numerous exhibitions & exhibition participations with photographs & calligraphies. He runs the Calligraphic Library of Poetry which currently includes more than 700 calligraphically interpreted poems by about 270 authors. Since July 2022 publisher "Die Geste". You can find Silvio on his website or Instagram.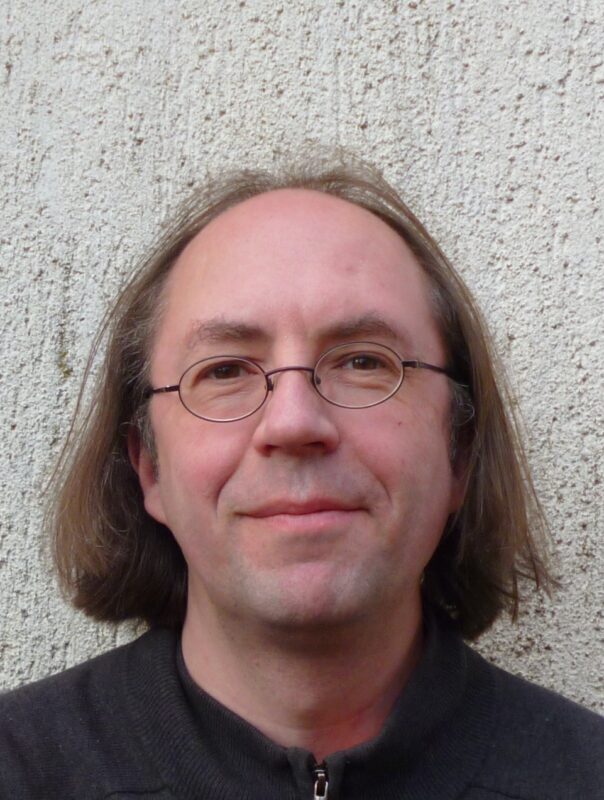 PATRICK BECK was born in Zwickau in 1975 and studied law in Leipzig. Writes poems, essays and reviews on contemporary music. In 2015 the poetry book "Das Skelett des Moments" was published and in 2022 the bilingual poetry book (Arabic-German) "Die unsichtbaren Dinge werden von der Zeit trainiert".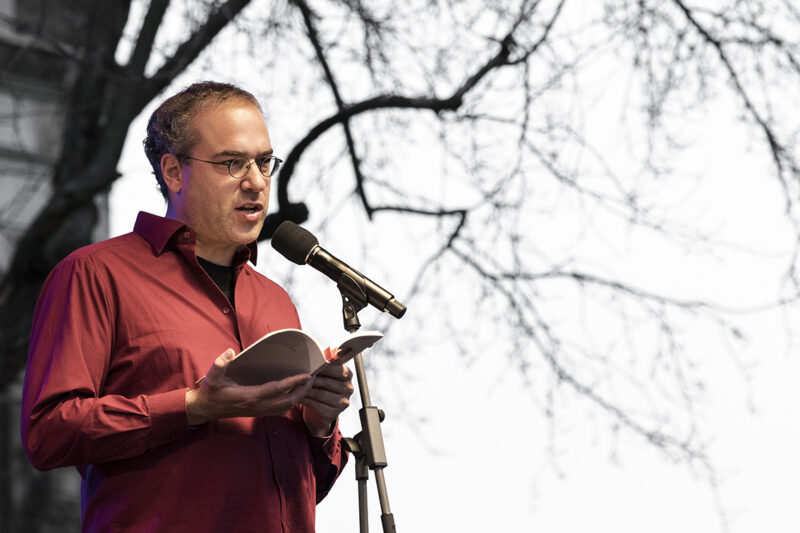 PATRICK WILDEN was born in Paderborn in 1973; he writes poetry, reviews and short prose and is editor of the literary magazine Ostragehege. After school in Northern Hessia, studies at Tübingen University and a traineeship in a publishing house in Stuttgart, he worked for many years in an antiquarian bookshop in Dresden; he lives there and in Leipzig. In 2019 his poetry collection "Alte Karten von Flandern" (Old Maps of Flanders) was published, followed by  the poetry collection "Schreibers Ort" (Writer's Spot) in 2022.
---