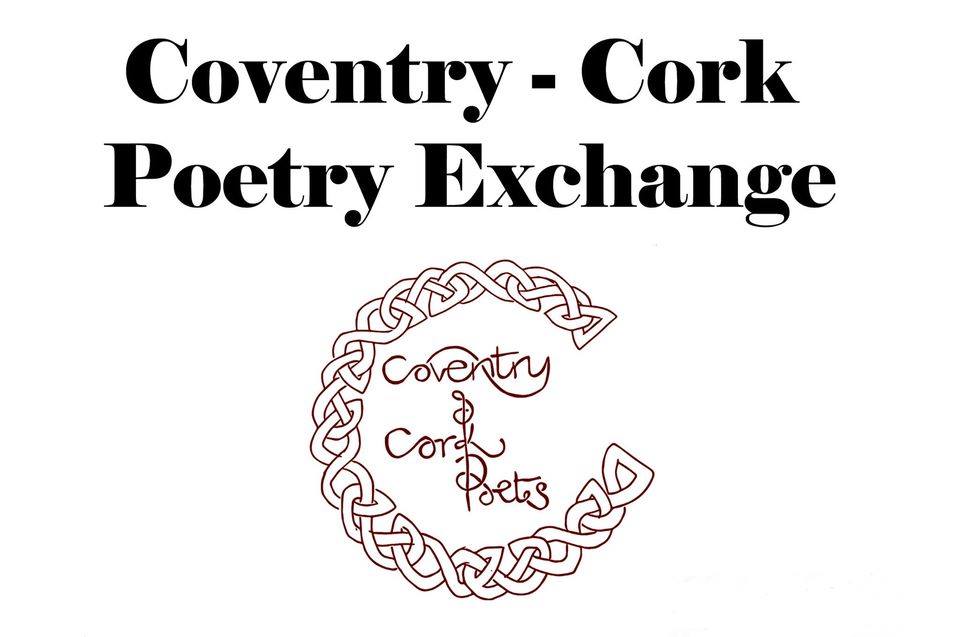 The annual Coventry-Cork poetry exchange is now in its fourteenth year. Two rising stars of Coventry's local poetry/spoken word scene, Sujana Crawford and John Bernard, have been selected to represent the city this year, which involves travelling to Cork (Ireland) and performing their work.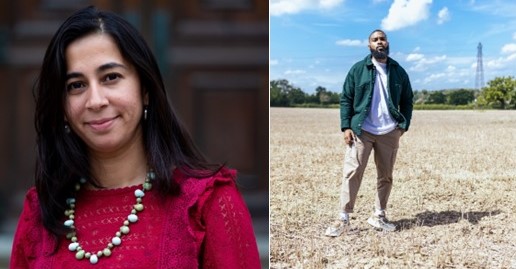 Coventry is twinned with a multitude of cities around the world (twenty-six!), a fact many local residents take pride in – and, in 1958, became Cork's first ever twin city. This connection was formed due to a high number of Cork people emigrating to Coventry at that time, to work and settle here.
The Coventry-Cork poetry exchange has been going since 2008, as a scheme for writers to promote international peace, friendship and cultural understanding between the two places as creative communities. In addition to performing at poetry events overseas, the poets take a tour of significant landmarks, network with other local writers, and pay state visits to both the Coventry and Cork Lord Mayors.
In 2020, the selected poets (Emilie Lauren Jones and Matt Black for Coventry, Molly Twomey and Jim Crickard for Cork) were forced by the Covid-19 pandemic to visit their twin cities virtually, performing and socialising via Zoom meetings. In 2021, there was still uncertainty around flights and quarantining, so instead the 'Twin Skies' anthology was produced and published to celebrate the poets on both sides who had taken part in the exchange since it began.
2022 will be the first time in three years that the poets are able to set foot on Irish and British soil respectively as part of their experience. In August, Sujana and John will travel to Cork and headline at legendary event O'Bheál, among others. Then, in November, Cork poets Dean Browne and Victoria Kennefick will be welcomed to Coventry as guest poets for two events, including a special Fire&Dust open mic.
O'Bheál is now a hybrid event, happening in-person but also livestreamed on YouTube and Facebook. Organiser Paul Casey has invited Coventry poets and poetry fans to attend the O'Bheál gig online to show support for Sujana and John, as well as joining in with the 5-word prompt challenge (and even perform in the open mic if they contact him in advance to request a slot). This is a unique and exciting opportunity for the Coventry community (plus interested parties from anywhere else in the world) to see inside and experience the atmosphere of Cork's Long Valley pub venue!
---
Here Comes Everyone is grateful to acknowledge the continued support of partner organisations who have funded and/or champion the exchange scheme: Coventry City Council, Coventry Association of International Friendship (CAIF), Coventry Peace Festival, Nine Arches Press, Writing West Midlands, Cork City Council, O'Bheál and DeBarra's Spoken Word.
---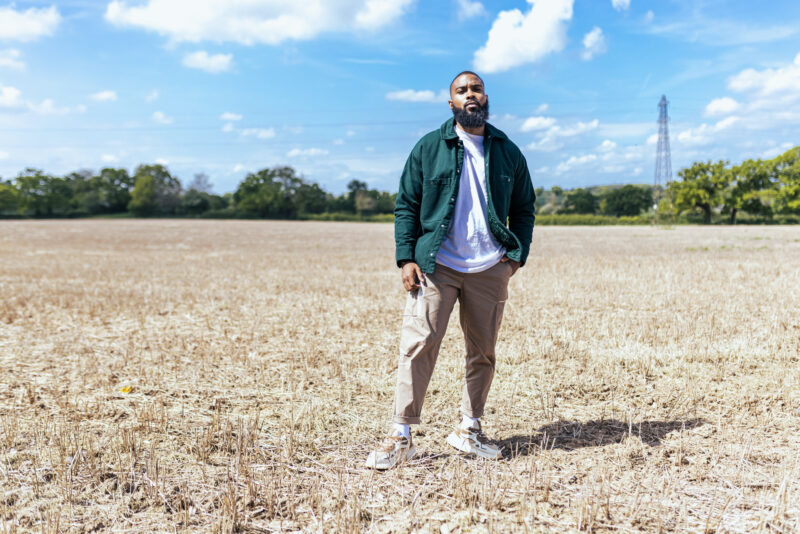 JOHN BERNARD is a Coventry based Poet, Rapper & Writer who uses his artistry to inspire, influence and invigorate his listeners. He has featured on BBC Radio 3's The Verb, BBC Radio 5-Live, BBC Contains Strong Language Festival and BBC 1xtra, as well as performing regularly around the UK. Distinctive delivery, commanding voice, an intricate lyricist – his content is authentically raw and potent. John has undoubtedly carved a lane for himself infusing Spoken Word poetry, Alternative-Rap and Neo- Soul.
SUJANA CRAWFORD is a multi-lingual poet, playwright and researcher working in English, Nepali and Hindi. Sujana's creative work is driven by a fascination with people, places and folklore. She has been featured in various magazines and anthologies, and plays have been developed in collaboration with BBC Radio 4, Birmingham Rep and Warwick Arts Centre, among others. Sujana has also featured in BBC Radio 3's The Verb, BBC Contains Strong Language Festival and British Council's International Changemakers. In her day job, Sujana works as a UX Researcher, and has worked across the UK public sector helping research and design better IT services. Born in China, Sujana was primarily raised in Nepal, and currently lives in Warwickshire with her husband and two young children.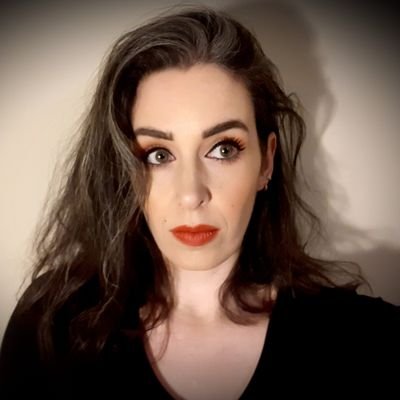 VICTORIA KENNEFICK is a poet, writer and teacher from Shanagarry, Co. Cork, now based in Co. Kerry. Victoria won the Munster Literature Centre Fool for Poetry Chapbook Competition and the Saboteur Award for Best Poetry Pamphlet for White Whale (Southword Editions, 2015). Her collection Eat or We Both Starve (Carcanet Press, 2021) was shortlisted for the Costa Book Award and is the 2022 winner of the Seamus Heaney First Collection Poetry Prize.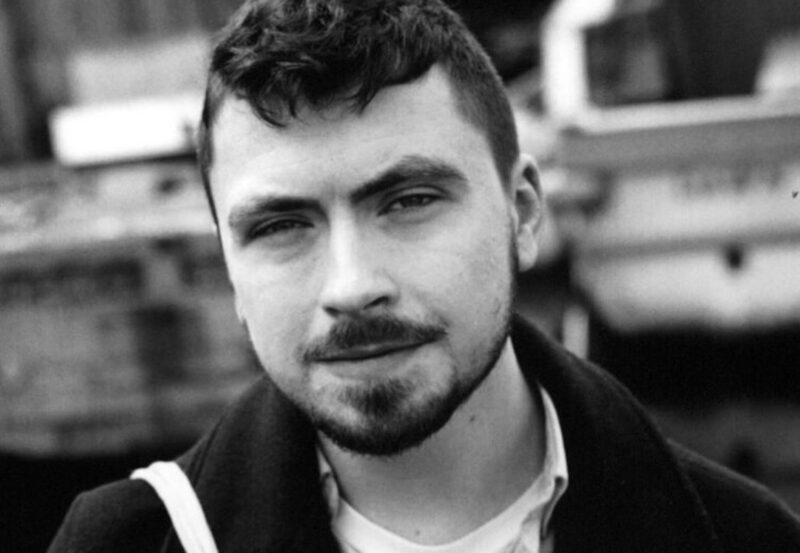 DEAN BROWNE has had poems featured in a wide range of magazines and journals including Banshee, Bath Magg, Poetry Ireland Review, Poetry and The Stinging Fly. His pamphlet Kitchens At Night was selected for the Poetry Business Pamphlet Competition and will be published by Smith|Doorstop in 2022. He lives in Co. Cork, Ireland.