Fire & Dust: 7th November 2019
As part of the annual Coventry-Cork Poetry Exchange programme, November's Fire & Dust poetry night will feature two special guest poets from Cork city (Republic of Ireland). Coventry has a total of 26 twin cities, and was the first city in the world to 'twin' with another (Volgograd, 1944). Cork is twinned with five cities around the globe, with Coventry being its first (in 1969). Both places take pride in this special connection, and celebrate every year by hosting two poets from their partner city. The two poets visiting the UK in 2019 are Shaunna Lee Lynch and Benjamin Burns.
---
Fire & Dust is a monthly poetry open mic event, organised by HCE. All welcome – poets, performance poets, slammers, MCs and anyone happy to listen to some poetry. (We're also open to very short flash fiction.) There are open mic slots available on the night (approx. 5 minutes).
Bring friends, bring poems, or just come along for a listen.
Hot drinks and soft drinks as well as beer and wine (and usually cake!) are available for purchase from F&D venue The Big Comfy Bookshop.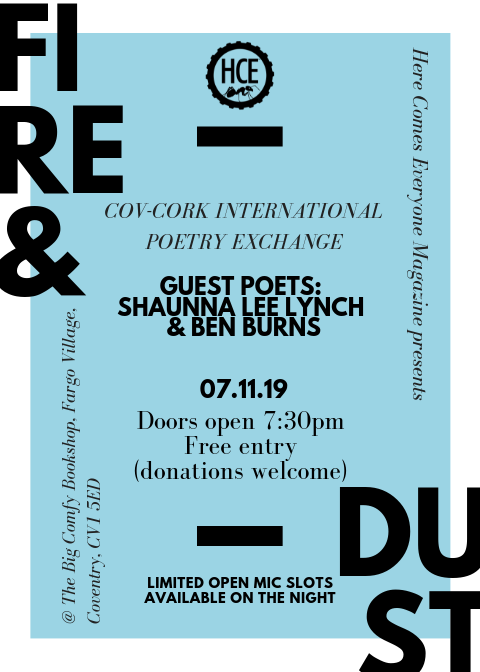 ---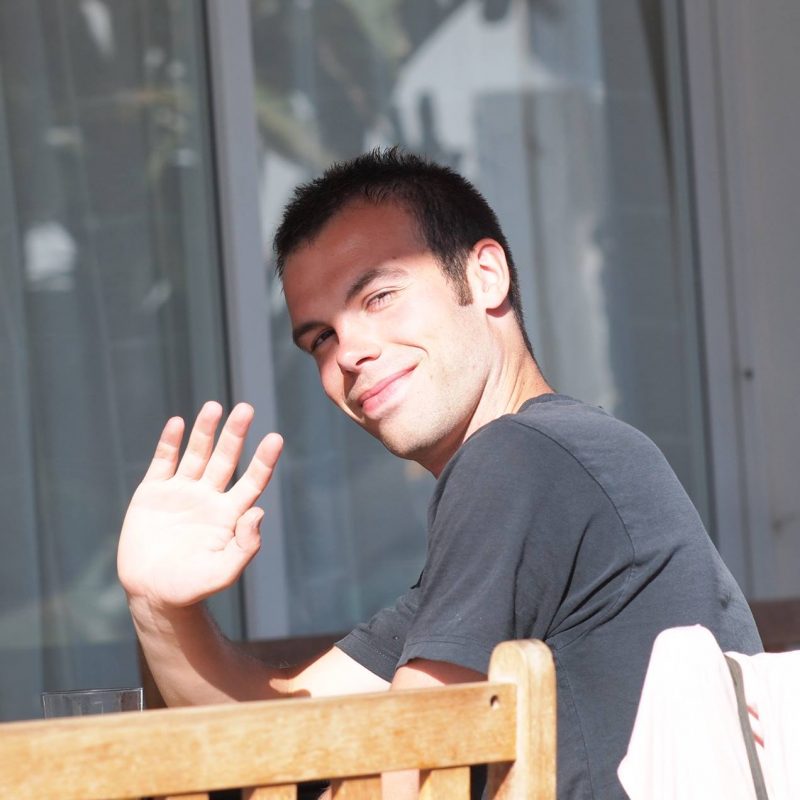 Benjamin Burns is a poet and musician from Sligo who is now based in Cork City. In 2016 he won the All-Ireland Poetry Slam, going on to represent Ireland in the 2017 European Poetry Slam in Brussels. He was also runner-up in the Munster Poetry Slam in 2016 and 2018. In 2014 he released a solo album entitled Beacons in the Storm, under the moniker Pandy Corporation, which fused ambient soundscapes with field-recordings of the natural world. Since then he has played in art-punk bands The Last Bus to Nowhere and The 5th Floor. More recently, Benjamin has worked as a collaborator on The Crossover, a multi-disciplinary performance art event which headlined the Hazelwood stage at Electric Picnic, and as Sound Designer/Composer for the play Wishful Thinking by Shaunna Lee Lynch, which premiered at Dublin Fringe Festival 2019. Benjamin has a BA in Music Technology and Anthropology, and a H. Dip in Early Years Montessori Education.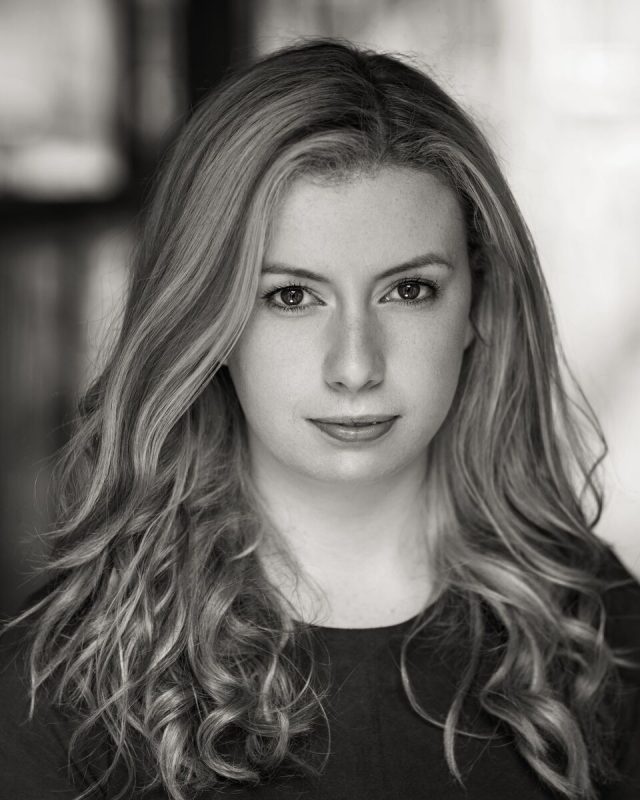 Shaunna Lee Lynch is a Cork-native writer, actor, director and producer. Since graduating from Ireland's Conservatory of Music and Drama (DIT) with a Level 8 Honours Degree in Drama she has been involved in many film and theatre projects around Ireland and abroad. Most recently her play Wishful Thinking premiered at Dublin Fringe Festival 2019 which she wrote, acted in and co-produced. As a spoken word artist she has performed her work at events such as Electric Picnic, Cork City Culture Night, LitFest (St. Clementin, France) The Garden Party (Lisbon) and more. Her poem Of Mice and #MeToo was published in the 2018 anthology Autonomy (ed. Kathy D'Arcy, New Binary Press). Her work weaves modern feminism and pop culture with politics, social commentary and tradition, playfully dismantling conventions. She performs spoken-word poetry at O'Bhéal's open mic and other events around Cork city regularly. She was first runner-up in the 2019 Munster Poetry Slam and will go on to compete in the All-Ireland Poetry Slam this November. 
---